TRIX ACRO GYM - Acro-gymnastics fusion - The latest craze in kids' fitness activity
Posted by Ruthy Dunec on 28 February 2019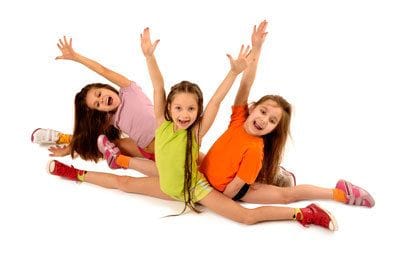 Is your child struggling to learn their gymnastics or acro dance floor skills?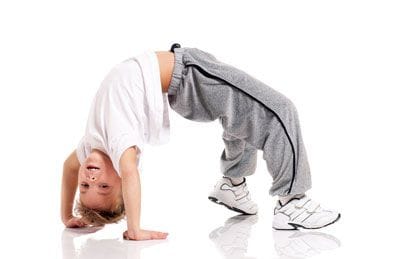 Is your child having difficulty mastering the cartwheel, bridges, walkover, aerial or handspring tricks they are so desperately trying to achieve?
Have you given up on their dream to achieve these skills, thinking that the problem was with your child and not the facility?
Look no further, Trix Acro Gym is the answer to all your child's dreams and goals to achieve floor gymnastics or acrobatic dance skills.
A RICH HISTORY
For as long as I can remember doing acrobatic floor tricks, tumbling and dance were all a huge passion of mine. I grew up learning my gymnastics and acrobatics skills at a local gymnastics facility named Steeles West Gymnastics. This facility always held the reputation of being able to teach students their floor and tumbling skills.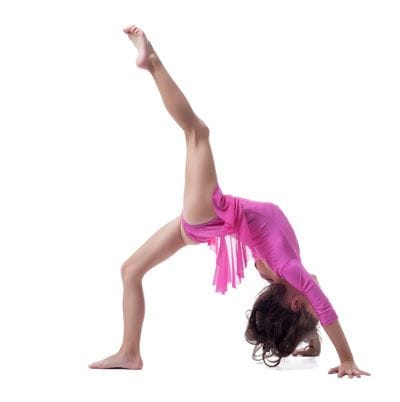 In my university years, while studying kinesiology, I began coaching gymnastics, tumbling and acrobatics in a very serious way. It was a natural transition for me and I really began to hone in on my craft. Slowly the vision of owning my own facility became an attainable goal.
However, I knew my facility wasn't going to be any ordinary gymnastics space. It was intended to be unique, something that doesn't really exist. It was after creating Dance Trix, Kinderbounce Gymnastics and later on owning Steeles West Gymnastics (the facility that I trained at) that I started to understand the intricacies of owning a business and more specifically a gymnastics facility. It was while operating these 3 programs under one roof for 7 years that my vision of my facility became crystal clear.
WHAT MAKES TRIX ACRO GYM UNIQUE
Trix Acro Gym is a facility that focuses on teaching acrobatics and tumbling tricks ( learn more about Our History ). We are a FUSION of your typical gymnastics and acrobatics dance programs. Our space is geared towards learning floor gymnastics or acrobatic dance skills, whether on a recreational or competitive level. We work with students of all levels of motivation and assist them in learning and perfecting their acrobatic tricks. More specifically we welcome recreational and competitive dancers, gymnasts, cheerleaders, figure skaters, martial artists and any athlete wanting to advance in this area.
OUR MISSION
Most important to us is the ability to make a child's dreams of doing a cartwheel, walkover, aerial, handspring or the like come true. At Trix Acro Gym our motto is DREAM IT, WORK IT, DO IT! We believe that with hard work, proper technique, skill progression, positive motivation repetition and reinforcement a child's dreams of learning their acrobatic skills will become reality.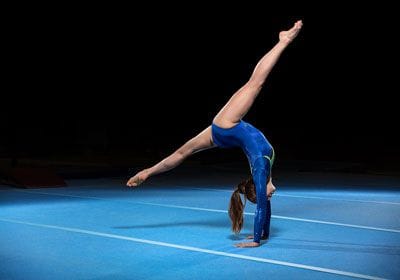 There are many misconceptions out there regarding gymnastics and acrobatics. While your physical characteristics may play a role in how easily it would be to achieve the skills, that doesn't dictate whether or not you can learn the foundation skills and more difficult skills beyond that. It's all about hard work, frequency and persistence. Many children and adults have walked through the doors of Trix Acro Gym sceptical of their ability to learn a handstand or a cartwheel. With the help of our instructors and the unique techniques used at Trix Acro Gym we have made their tricks dreams come true!
We are proud to offer several different programs, including our Intermediate Trix and Advanced Trix which cater to kids of different ages and skill levels. Be sure to contact us for more information!
PROFESSIONAL WORK
There is a lot of history looming throughout the facility where Trix Acro Gym now resides. With over 32 years of gymnastics and acrobatics experience, Trix Acro Gym has had the pleasure of being a part of many different professional projects.
Over the years I, Ruthy Dunec, owner and creator of the Trix Acro Gym facility have had the pleasure of working with many professionals and athletes. My most prominent role was in 2011. I had the opportunity to work with the actors from the Billy Elliot Musical Production which practiced and performed in Toronto for 10 months.
During that time I trained all 6 Billy Elliot boys twice a week on their acrobatic skills. We trained the basics from handstands, cartwheels and walkovers through more challenging skills like aerials, back handsprings, tucks and layouts. Time was also spent working on specific aspects of the on stage performance. One such part was where the boys would perform a barani off a piano.
Much of what we do at Trix Acro Gym is running dance numbers. Our unique floor space, while it may be padded, is not a spring floor. This is helpful to competitive dancers who need to practice their tricks within their dance choreography before feeling comfortable putting their difficult tricks on to hard floor. Our experts can help with this transition and work through the difficulties involved in successfully training routines to reach performance quality.
OUR PROGRAMS
Our Facility operates year round. During the school year we offer classes on a weekly basis. We believe it is a simple formula. The more frequent your child attends our weekly classes the sooner they will achieve their skills. We also offer seasonal summer camps, winter break camps, march break camps, Passover camps among other specialty camps during the year.
DANCE TRIX
Our Dance Trix program is a unique and exclusive sprogram developed specifically for dancers interested and motivated to learn their tricks. Our foundations program helps beginner dancer acrobats learn their handstands, cartwheels, limbers and walkovers while the intensive program explores the aerials, handsprings, saltos and tumbling among other intricate flips and twists. This program boasts a low ratio which is part of the success of the students achieving their skills.
Trix Acro Gym is the facility that will help your child achieve their acrobatic and gymnastics goals. Our facility will make your child's skills a reality.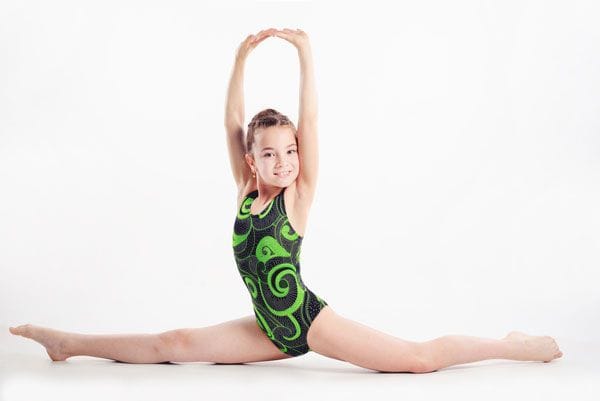 If your child is DREAMING IT, Trix Acro Gym will help them WORK IT and DO IT!
Contact us for a free tour or more information. You can also check out the Dance Trix Gallery to see what we're up to!

Author:
Ruthy Dunec
About: Ruthy Dunec has been a prominent figure in the gymnastics and acrobatics coaching world since 1997. While studying Kinesiology at York University she embarked on a serious coaching career at Steeles West Gymnastics. She coached recreational and competitive teams for many years at several other gymnastics facilities namely Vaughan Gymnastics and Seneca College. In addition to coaching gymnastics Ruthy also coached acrobatics and tumbling classes at several dance studios throughout the city while also coaching dancers privately at Steeles West Gymnastics. After graduating with a specialized honors degree in Kinesiology from York University Ruthy began developing her well known Kinderbounce and Dance Trix programs. In 2006, at the young age of 25, Ruthy started her business that is now well established and known as Trix Acro Gym. For more information on Ruthy and the history of Trix Acro Gym please visit the website www.trixacrogym.com